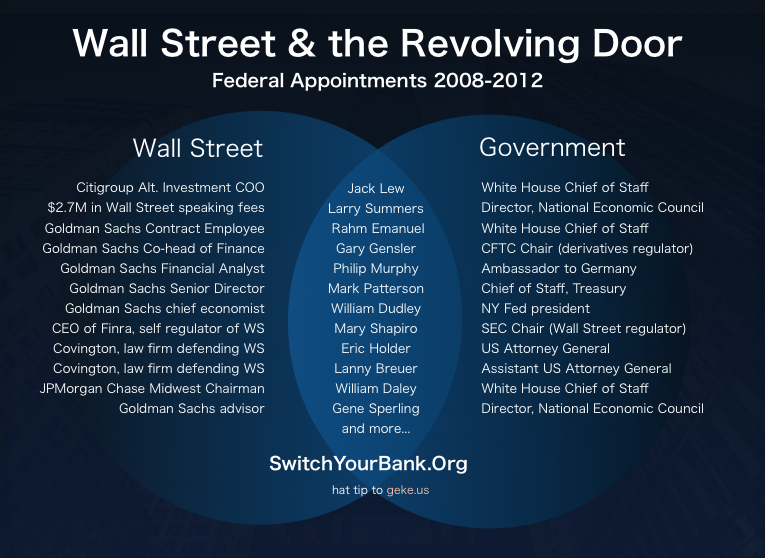 Federal Reserve Bank Investigator Carmen Segarra Fired For Holding Banks Responsible
"Politics And Economics: The 101 Courses You Wish You Had"
Why do banks pay their executives to leave for government service?
"Past recipients of government golden parachutes from large financial institutions include Treasury Secretary Jack Lew (Citigroup), U.S. Trade Representative Michael Froman (Citigroup) and Undersecretary for International Trade at the Department of Commerce Stefan Selig (Bank of America). Government-service golden parachutes raise troubling questions. How do Wall Street banks benefit from giving their executives a financial incentive to enter government service? Do they expect to receive favorable government treatment from their former executives? And if not, why should bank shareholders be asked to bear the cost of such golden parachutes?"
The Wall Street Journal.